Beyond the Talk: Rick Stanton Live & In Person
11jan6:00 pm8:00 pmBeyond the Talk: Rick Stanton Live & In Person
Time

(Thursday) 6:00 pm - 8:00 pm
Event Details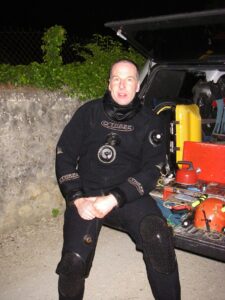 Calling all divers – see the world-famous cave diver Rick Stanton live in George Town, 11 January.
Beyond the Talk: Richard Stanton Live & In Person is an immersive event featuring renowned cave diver Richard Stanton.
Diverging from standard lectures, this event combines personal stories of Stanton's cave diving adventures with the gripping Thai cave rescue.
Enhanced with photos and videos, the talk offers a unique glimpse into the challenges and triumphs of a real-life hero, captivating audiences with the essence of human courage and teamwork.
Rick Stanton, arguably best known for his cave rescue in Thailand, will be speaking at the Compass Centre.
Rick is a cave diver, rescuer, author, retired fireman, world-record holder, and the recipient of the George Medal.
Rick is also the author of Aquanaut: A Life Beneath the Surface – The Inside Story of the Thai Cave Rescue. 2021.
On 11 January, Rick will be at the Vault, on the ground floor of the Compass Centre.
Don't miss this opportunity to meet the diving legend! An exciting Q&A session will culminate this event.
Tickets go on sale late November/early December.