First and foremost, we are local. We care about the things you care about – from the economy to the environment, from our quality of life to celebrating our culture.
We are passionate about our community and all of the things that make Cayman special.
Producing content from a local perspective provides the insight, connections, priorities and sensibilities that make it resonate. Whether it is reporting the news, shining a light on important issues, reflecting island musical tastes or creating visual design, we rely on local influence as our compass.
Our flagship product is the national newspaper of record, the Cayman Compass, supported by our four radio stations: Z99.9, Rooster 101.9, Gold Cayman 94.9 and Island FM – The Rhythm of Cayman 98.9.
We also publish magazines and features throughout the year.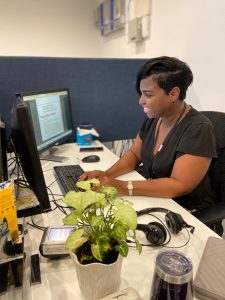 Our digital media house delivers up-to-the-minute news via our online platforms and social media channels.
The company also publishes the home and garden magazine InsideOut, the health and wellness magazine Cayman Health, and our newest tourism magazine Welcome to Cayman.
Our experienced staff also creates unique content for companies and individuals from text, photography, and video services to entire branded magazines. Compass Media's content creation team leverages its knowledge of the audience with its expertise on how to create truly remarkable content across different media channels.
See what we can do for you and explore our platforms. >>
To inform, educate, entertain, celebrate, and convene our community through quality content and storytelling, all with the goal of making the Cayman Islands a better place each and every day.
Compass Media is a subsidiary of Dart Media and Entertainment, owned by Ken Dart and headquartered in the Cayman Islands. Dart is committed to protect the integrity of the company while providing financial stability, to ensure the Cayman Islands has an ethical, accurate and balanced source of news and current affairs.